Fully Alive: Theology of the Body for Teens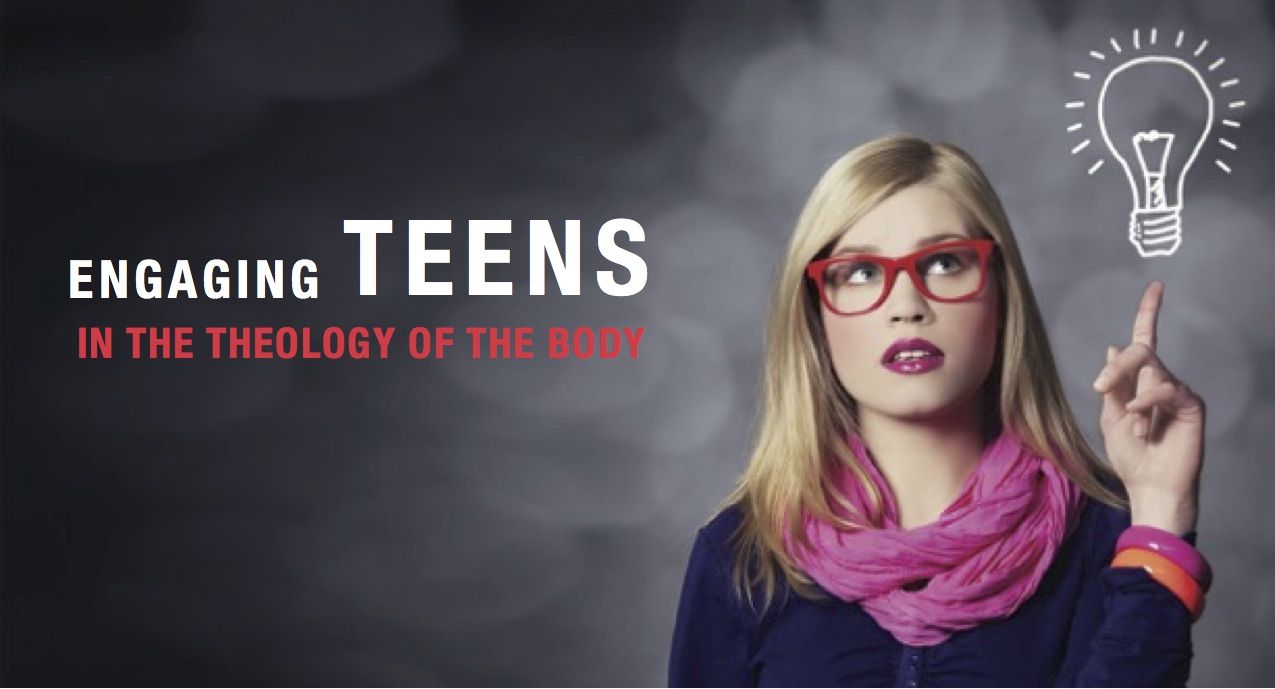 Our Executive Director Kristin Bird inspires middle and high school teens with St John Paul II's teachings on the meaning of life and the purpose of love. This introduction to his Theology of the Body will explore these questions (and more):
What does Scripture reveal to us about who God is? About who we are?
Why do I have to go to Church? Why can't I just pray by myself?
What exactly is God's Plan for sexuality? What does the Church really teach about sex?
Kristin has over 15 years experience in Middle School and High School religious education and youth ministry. She has trained numerous catechests and religious education professionals on how to incorporate Theology of the Body into their lessons and curriculums and even helped edit the high school Theology of the Body curriculum for Life Teen International.
More than Catholic "Sex Ed"
Reducing TOB to chastity education deprives students of the incredible beauty of this teaching. Theology of the Body does more than help us understanding Catholic sexual morality. It provides a 'lens' through which to view the whole mystery of human life, leaving no part of our world or our faith untouched.
Our Theology of the Body sessions take the time to lay a strong foundation and delve deep into TOB as worldview. Examining hot-button issues through the lens of TOB helps students be able to recognize the reason for the Church's teachings even if they continue to disagree.
An integrated approach helps students see that the Theology of the Body is a unifying vision that brings together all of the Church's teachings — social justice, prayer & sacraments, discipleship, Christology, and more.
Read what others have said...
Tags: TOB