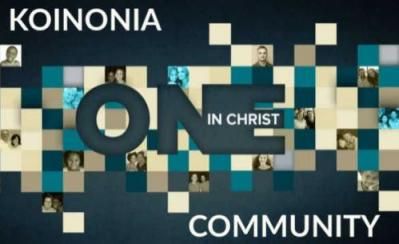 "The faithful are fed by Christ's holy body and blood to grow in the communion of the Holy Spirit (koinonia) and to communicate it to the world." (CCC, 948).
The Church in the United States is a community of faith that is composed of members of many different cultures. Respect, understanding, and openness to this diversity is key to assisting all in having a personal encounter with Christ and growing as missionary disciples.
Koinonia: A Deeper Understanding of Community
When we talk about community and fellowship in a context of missionary discipleship, we mean more than simply an assembly of like persons who share a belief system and who mutually affirm each other. No, the kind of community we are seeking goes much deeper - depicings an interactive relationship between God and believers who are sharing new life through Christ.