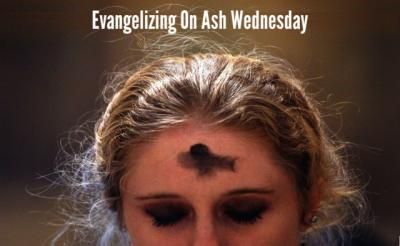 Evangelizing Answers to Every Catholic's Favorite Ash Wednesday Question
We don't presume to have the right response for every situation, but there are a few suggestions below that might help give you a foundation whether the questioner is a stranger just trying to be helpful...
Hey, you've got a little something on your forehead.
A fellow Catholic who forgot it was Ash Wednesday:
Ashes! Oh man, is it really Ash Wednesday today? I totally forgot and didn't go.
Or a confused friend:
Ummm...what's that dirt on your head?