ENGAGE: St. Pius X - Lafayette, LA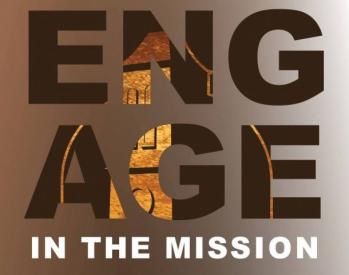 At the end of Matthew's Gospel Jesus said, "Go and make disciples..." What did He mean by that? What is a Disciple? How do we know if we are one, or how do we become one?

On Saturday, September 8th, the ENGAGE Workshop will help us to learn more about the process of discipleship, how to identify where we are and what our next step could be.

Join us from 8:00 AM to 3:30 PM in the Parish Life Center to "Come and See" what the Lord wants to write upon our hearts to help all of us, the people of St. Pius, become His disciples.
For more information on the ENGAGE Discipleship Workshop, visit the St. Pius X website.
ENGAGE Resources
Check back here in the days following the event for a list of the resources that were mentioned and to download the handouts we used. These can be great tools to help you continue to grow in your journey of Intentional Discipleship and Missionary Discipleship. All downloadable resources are free for your personal use and to distribute to friends and family - we just ask that you keep our copyright information intact.
General Disicipleship & Evangelization Resources
---
---
---
Story & Kerygma Resources
by Burning Hearts Disciples
This reflection is designed to assist you in identifying what role God is playing the story of your life. Download the PDF.
Feel free to personalize this reflection so that it fits your life. If there are sections or questions not relevant to you, feel free to skip them. This activity can evoke prayer and deep reflection. Many people find they need to find a quiet place free from interruptions in order to complete it.
---
by Frank P Desiano CSP, Kenneth Boyack CSP
Discovering My Experience of God is designed especially to help Catholics know and affirm their personal stories of faith. This revised and expanded edition allows readers to do a simple and thoughtful set of exercises by which they can discover the signs and patterns of Gods presence in their lives.
---
My Story/My Prayer
A Joint Resource from the Diocese of Green Bay and Burning Hearts Disciples
This simple one page resources invites you to reflect on your story of encounter and/or conversion. If you were to parse your story down to it's simplest elements, what would that look like? The most important aspect of this reflection is keeping Jesus at the center: It's not about what "I"did; it's about what Jesusdid.
Reflecting on our moments of enconter and conversion can also sometimes make us aware of our need for the healing, comforting, and reconciling mercy of Jesus in our lives today. The back side of this simple resource invites you to craft a prayer asking Jesus for the specific healing, hope, or restoration you need today.
---
There are many different ways to express and proclaim the kerygma. You can find it throughout the New Testament, the documents of the Church, and the writings of the early Church Fathers.
What Is the Kerygma?
Ultimately, however you express it, the kerygma is about the person of Jesus Christ and someone making a choice to give their lives to Him - to become his disciple. There are a number of resources and tools that we can recommend to help you proclaim the kerygma most effectively to the people you have been called to evangelize. Ultimately however, the most powerful proclamation of the kerygma is the one that comes from out of your personal encounter with the life-changing power of the person of Jesus.
We have created there are a number of different tools available to help us encounter, absorb, and proclaim Jesus - but this page has a few we have found to be particularly helpful for adults.
---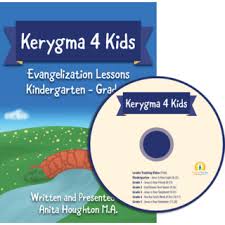 Children are not exempt from the need to hear the Good News of Jesus in a compelling way. Even at a relatively young age, children have the capacity to:
experience the nearness of God,
understand the life, death, and resurrection of Jesus in a deep and personal way,
respond to Jesus' invitation into deeper friendship with the Him, and even
share the Good News with others.
We need to not only focus on the evangelization of adults and parents, but need to parallel our efforts by evangelization children. There are a number of resources and tools that we can recommend to help you proclaim the kerygma to children, youth, and teens of all ages.
Prayer & Love Language Resources
by Gary Chapman
We all express and feel love differently, and understanding those differences can seriously help our relationships. Being aware of your love language, as well as the love language of the people around you, can improve your relationships with a boyfriend/girlfriend, your co-workers, your parents and siblings, and so many more. The Five Love Languages can help foster healthy relationships by helping you recognize your own needs as well us uncovering how to better meet the needs of the other people in your life.
---
by Burning Hearts Disciples
If you were certain that the God of the universe delighted in you, would it change your life in any way? We hear others say that God loves us, yet sometimes we may feel unloved. It could be that we are trying to receive God's love in a language we do not speak well. Instead, consider trying to let God love you the way He created you to best receive love - through your primary Love Language(s).
---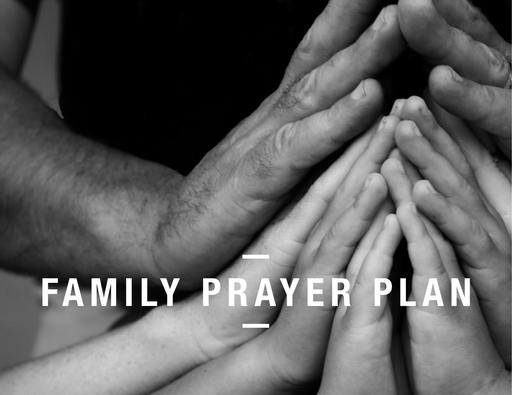 by Burning Hearts Disciples
This resource can help walk you through the steps to creating your a prayer plan. In it you will find:
questions to help you think about your daily schedule
suggestions and examples that have worked for others, and
tips for expanding your personal prayer routine into a family routine
Download it today and get started identifying the where, when, and how of your personal prayer plan.
Tags: events