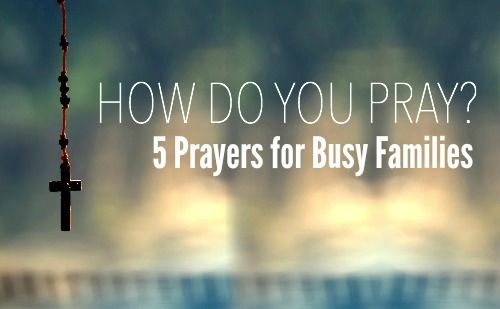 Our family life is hectic, chaotic and disorganized. And that was before we were blessed with children.
There are certain times we do come together to pray on a consistent basis, and, well – if we can do it, then I am sure you can too!
When do we pray?
We pray consistently before meals and before bedtime.
We make a serious effort to eat dinner as a family. Lately, it has been a challenge and it doesn't always happen, but that is not the norm. One thing we do well is family dinner time.
If having dinner together in your family is the norm, that makes praying beforehand a completely attainable goal.
We also pray before bedtime.
Part of our "tucking in" routine involves bedtime prayer. In our house it usually is just one parent at this stage, but we have done this as a family as well.