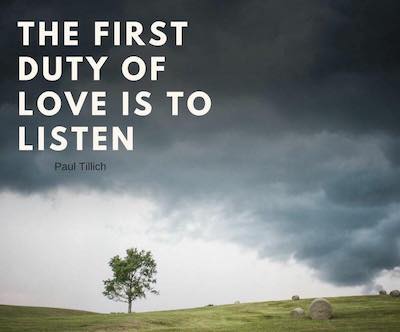 What does accompaniment look like in the midst of the current crisis of abuse, cover up & scandal? It must mean first LISTENING.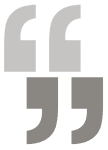 We need to practice the art of listening, which is more than simply hearing. Listening, in communication, is an
openness of heart
which makes possible that closeness without which
genuine spiritual encounter
cannot occur. Listening helps us to find the right gesture and word which shows that we are more than simply bystanders. Only through such respectful and compassionate listening can we enter on the paths of true growth and
awaken a yearning
for the Christian ideal: the desire to respond fully to Gods love and to bring to fruition what he has sown in our lives.
Person to Person Listening: Openness of Heart
We need to provide a space within our hearts for others to feel their despair, hopelessness, anger, betrayal, fear, denial and heartbreak - and then to simply sit with them in that place.
I am struck by how often we (all the Baptized) fall into the trap of trying to tell other people what to feel and how to think about all these matters. What starts as sharing my own emotions quickly turns into debating, posturing, defending, and becoming solution-focused.
When I jump to responding, I ignore the lived experience of the person in front of me. I focus on myself - my own defensiveness, skepticism, anger, etc - rather than being truly present to the other. When I jump to solutions, I am not truly present to brokenness.
We have a particular responsiblity to listen and be truly present to those who have been hurt, traumatized and destroyed by men acting in the name of the Church. It is especially important that we do not allow them to feel forgotten as the spin, politics, and finger pointing continue to make news.
We must pray for those who are still hurting while we argue - but genuine accompaniment calls us to more than prayer. It calls us to compassion, to empathy - to listening - rather than arguing.
Communal Listening: Masses of Healing, Reparation, Atonement, & Repentence
What might this kind of listening look like the context of a larger community - a parish or a diocese?
More Articles ...