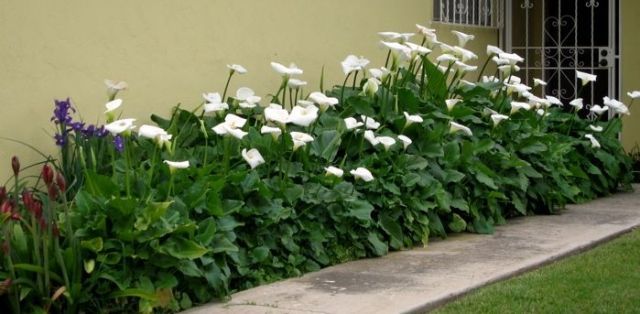 Alongside our front porch is a patch of ground that, for much of the year, we struggle to keep the weeds out of. They grow, we pull them out, they come back, and on and on it goes. But within that patch are plants that lie dormant for much of the year, yet somehow spring back to life.
They are our calla lilies, plants whose green shoots spring determinedly from the ground and soon produce lovely white blooms that last, well, a few weeks or so. Then the flowers begin to shrivel and fade. The stems falter and the calla lilies, it would seem, die— until the following year. They reappear, to again share their God-given beauty with the world.
That bears consideration during this Easter season, a season that, we are told year after year, is one of hope, of promise, of new life. Given the challenges and obstacles and even hardships that life presents in varying sizes and degrees, that message can be difficult to hear, much less accept.