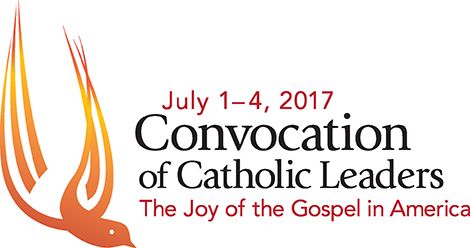 Next week, the U.S. Conference of Catholic Bishops are convening an unprecedented gathering of key leaders from dioceses and Catholic organizations from all across the country in order to assess the evangelization challenges and opportunities of our time, particularly in the context of the Church in the United States.
The goal of the gathering is to assemble Catholic leaders for a strategic conversation, under the leadership of the bishops, on forming missionary disciples to animate the Church and to engage the culture.
Called by the bishops, the historic convocation will find more than 3,000 Catholic leaders — bishops, clergy, religious and laypeople — meeting July 1-4 in Orlando, Florida, to focus on how the pope's 2013 apostolic exhortation, "Evangelii Gaudium" ("The Joy of the Gospel"), applies in the United States.
Burning Hearts Disciples is honored to have accepted an invitation from the USCCB to participate in this conversation. We will be one of approx 160 collaborating organizations who see evangelization as integral to our mission. We will be among more than 3,000 Catholic leaders from other evangelizing organizations as well as delegations invited from each diocese.