Resource Review: Head & Heart, Becoming Spiritual Leaders for your Family by Katie Warner.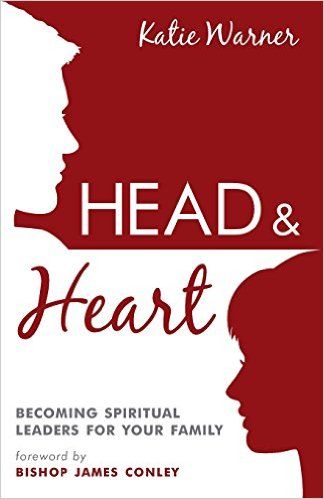 Husbands and wives. Fathers and Mothers. Breadwinners and Homemakers. As men and women, we have many ways of approaching our roles in family life. But what if we could find even deeper meaning in our God-given vocations by viewing ourselves as the spiritual head or the spiritual heart of our family?
In Head & Heart: Becoming Spiritual Leaders for Your Family, author Katie Warner unveils seven characteristics of strong spiritual leaders and provides practical tools for leading and loving our families toward heaven.
An excellent must read for married couples that provides insightful and practical methods for leading families to Christ. Katie Warner's writing style makes it an easy, quick read presented in the form of a guide book for spouses to properly evangelize each other and their children. It's packed with real life examples and suggested approaches to practice spiritual leadership at various levels in the faith journey.
Each chapter concludes with a brief list of suggestions that can be put into practice easily for beginners or those that may be more advanced in spiritual leadership. Although highly recommended for young couples beginning a family, any married couple will find this book inspiring and useful. It's important that both dad & mom (Head & Heart) make it a point to read this one together.