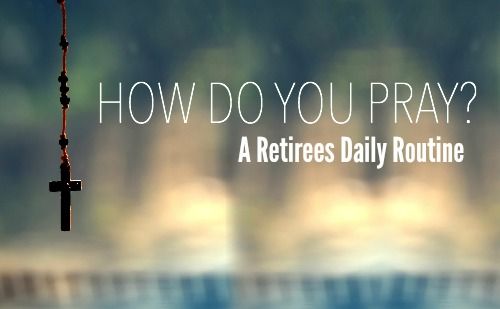 My daily prayer routine has changed quite a bit since my husband and I retired. We've found ourselves with more time in our days which means we were able to add in prayer time at different times throughout the day. We've found that committing to this daily routine keeps us grounded and on track for the rest of our day.
Upon waking up:
O Jesus, through the Immaculate Heart of Mary, I offer you my prayers, works, joys, and sufferings of this day for all the intentions of your Sacred Heart, in union with the Holy Sacrifice of the Mass throughout the world, for the salvation of souls, the reparation of sins, the reunion of all Christians, and in particular for the intentions of the Holy Father this month. Amen.
Consecration to Mary Prayer
After completing the 33 Days to Morning Glory consecration to Mary, I say the consecration prayer upon waking up each morning.