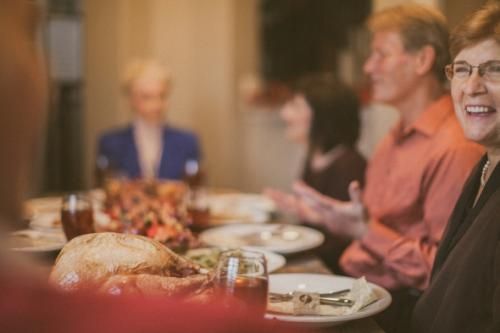 Fr. Dan Beeman, a priest and pastor from Norfolk, VA took to Twitter recently to share about how to navigate conversations about faith and spirituality at your Thanksgiving gatherings.
Sometimes we feel like our family and friends can get "sick" of hearing us talk about our faith. Even the most open-minded, prayerful, and loving comments we make and stories we share can be perceived as judgement and lecture. Just mentioning the slightest thing about spirituality and faith seems to cause certain family members to shut down or roll their eyes. We, in turn, find ourselves getting defensive and avoiding the topic completely - often feeling like we can't be authentic and true to ourselves. It's a vicious cycle of judgement, defensiveness, and silence that leads to cultural maxims like: "We just don't talk about religion here."
Fr. Beeman's suggestions are great if you don't have anyone actively hostile or defensive (on either side of the faith discussion) sitting at your Thanksgiving table. But what can you do if you feel like anything you say related to faith and spirituality is outright ignored, causes anger, inflates tension beyond bearable levels, or is openly mocked?