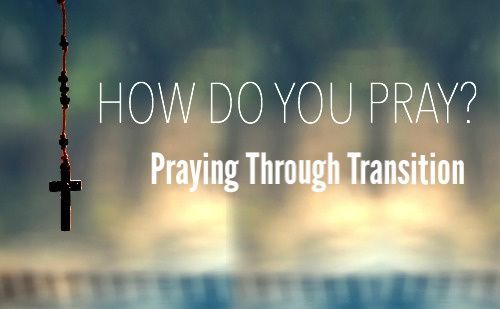 I have to be honest, I've been struggling with prayer lately. Well, if I'm REALLY honest, I've been struggling for the last 4 + 1/2 years. I don't hear Him like I used to. I don't feel as close to His heart. My Holy Spirit flags are not flying as high. I'm mourning my spiritual life, as it was, before I became a mother.
I've spent the greater part of my adult life trying to deepen my faith. Trying to grow closer to the heart of God. The more time passed, the closer I grew. My faith even literally became my job. I became the Youth Minister at our parish, in those last years before I met My husband and became a mother. Living out, sharing, and teaching my Catholic faith was my JOB.
I worked in the same building as Jesus, who I could go and visit whenever I wanted. 1 on 1 prayer time in the chapel. I had countless opportunities to attend daily Mass. Attending retreats, hearing speakers, seeing God at work. I had never felt so close. Of course, it's much easier to focus on deepening a relationship when you only have you to worry about; and then came this thing called motherhood.