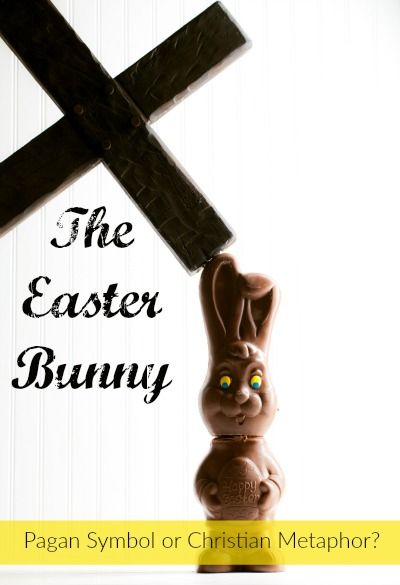 Cultural Symbols of Important Christian Holidays
Someone at work recently asked me if the Easter bunny still visits our house (our youngest is in third grade). I replied, "Our kids are pretty smart. They know when they have a good thing going, so they don't ask unnecessary questions."
In other words, we have an unspoken "don't ask, don't tell" policy. While we don't go over the top to encourage the fiction (such as the elf on a shelf nonsense), we also preserve it by hiding gifts and baskets.
We do our utmost to ensure that the most important realities of the Christian holidays are not overshadowed by these symbolic characters—our kids are crystal clear about what these Christian feasts mean for our faith and religious practice. The Easter bunny and Santa are obvious side-shows to our observance of Jesus' birth, Death, and Resurrection.
We invest a lot of time and energy into Advent and Lent, so when Christmas and Easter come around, we are prepared to celebrate them properly and whole-heartedly. Those preparation seasons include more intensive moments of family prayer (10-15 minutes of quiet prayer individually each night before our normal night prayers), and intentional acts of almsgiving and fasting. In comparison, visits by the Easter bunny and Santa Claus end up feeling like a nice metaphor.
Recently, I was caught writing clues for the scavenger hunt created by the Easter bunny to lead each child to their basket. The kids simply noted that they saw me writing clues, and left it at that. I was contemplating this and came to an important conclusion.