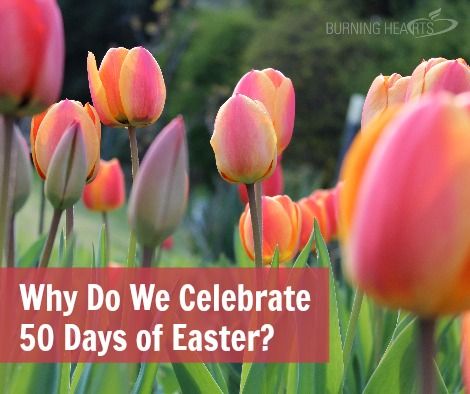 Most people think of Easter as a single day. It's never had the commercial appeal of Christmas, and because it always falls on Sunday, most people don't get an additional day off from work.
But for Catholics, Easter isn't just a day, it's a whole season. The Easter season stretches all the way to the feast of Pentecost.
Lent, which sometimes feels like it's stretching on forever, is actually forty days long. Easter, on the other hand, is all of fifty days long.